Due to current restrictions, in-person events have been suspended.
Please visit our

calendar

to see the online events we offer.
All are welcome to join our lively, informal book discussions held on the second Monday of each month at 7 pm. Fiction and non-fiction titles are chosen based on professional reviews, awards lists, and recommendations from the group members. No registration needed, just drop in.
---
The Mountains Sing by Nguyen Phan Que' Mai FICTION
Monday, May 10 at 7 pm
Vivid, gripping, and steeped in the language and traditions of Việt Nam, The Mountains Sing tells an enveloping, multigenerational tale of the Trần family, set against the backdrop of the Việt Nam War. 
Join Zoom Meeting
Meeting ID: 867 3108 4472
Passcode: 231486
For those 21+. This is not your parents' book club. Kick back, relax and chat about books while enjoying your favorite beverage. (BYOB…buy your own beverage)!  We meet every other month at The Wagon Wheel on Main Street.
---
Kim Jiyoung, Born 1982 by Cho Nam-Joo  FICTION
Tuesday, April 6 at 7 pm
A fierce international bestseller that launched South Korea's new feminist movement, Kim Jiyoung, Born 1982 follows one woman's psychic deterioration in the face of rigid misogyny. Registration is required.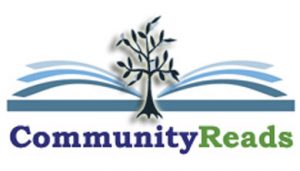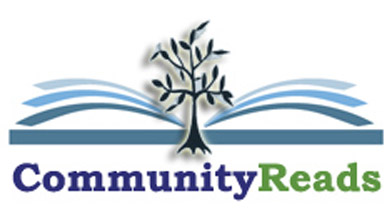 2020 COMMUNITY READS

The Neighborhood Library Association (NLA) is a group of seven area libraries in a collaborative partnership. Our goal is to bring members of our communities together to read and discuss the same book in an annual Community Reads. These seven libraries also encourage community members to come together for events and programs related to that year's book. The seven libraries composing the NLA are: Commerce Township Community Library, Lyon Township Public Library, Northville District Library, Novi Public Library, Salem-South Lyon District Library, Walled Lake City Library, and Wixom Public Library.
Visit the Neighborhood Library Association's Community Reads website for more information.
Between the Lines Virtual Book Discussion

November 9, 2020
Kent State: Four Dead in Ohio by Derf Backderf
This is a graphic novel presentation of the shocking event from 50 years ago, when the National Guard gunned down unarmed college students protesting the Vietnam War. Non-Fiction

Join Zoom Meeting
Meeting ID: 841 4219 4162
Passcode: 216280
Previous Between the Lines Titles
Never Let Me Go by Kazuo Ishiguro
I am Malala by Malala Yousafzai
Me Before You by Jojo Moyes
Unbroken by Laura Hillenbrand
A Hologram for the King by Dave Eggers
Little Failure: A Memoir by Gary Shteyngart
The Fault in our Stars by John Green
Three Minutes in Poland by Glenn Kurtz
Tale of Two Cities by Charles Dickens
Deep Down Dark by Hector Tobar
Lisette's List – Community Read by Susan Vreeland
Social Animal by David Brooks
The Unlikely Pilgrimage of Harold Fry by Rachel Joyce
The Power of Habit: Why We Do What We Do in Life and Business by Charles Duhigg
Where'd You Go, Bernadette: A Novel by Maria Semple
Full Body Burden: Growing Up in the Nuclear Shadow of Rocky Flats by Kristen Iversen
Requiem by Frances Itani
Bootstrapper: From Broke to Badass on a Northern Michigan Farm by Mardi Jo Link
The Age of Miracles: A Novel by Karen Thompson Walker
The Smartest Kids in the World: and How They Got that Way by Amanda Ripley
Orphan Train by Christina Baker Kline
We Are All Completely Beside Ourselves by Karen Joy Fowler
Gone Girl by Gillian Flynn
Life Itself: A Memoir by Roger Ebert
The Paris Wife by Paula McLain
In the Garden of Beasts by Erik Larson
Breakfast with Buddha by Roland Merullo
The Girls of Murder City by Douglas Perry
Rules of Civility by Amor Towles
Wild by Cheryl Strayed
Anansi Boys by Neil Gaiman
A Jane Austen Education: How Six Novels Taught Love, Friendship, and the Things that Really Matters by William Deresiewicz
The Language of Flowers by Vanessa Diffenbaugh
Detroit City is the Place to Be: the Afterlife of an American Metropolis by Mark Binelli
Defending Jacob by William Landay
The Geography of Bliss: One Grump's Search for the Happiest Places in the World by Eric Weiner
Kosher Chinese by Michael Levy
The Three Day Road by Joseph Boyden
Dangerously Funny by David Bianculli
The Painted Veil by W. Somerset Maugham
My Life in France by Julia Child
Winter's Bone by Daneil Woodrell
Stuff by Randy O. Frost
Fathermucker by Greg Olear
The Other by Wes Moore
Mudbound by Hillary Jordan
Moneyball by Michael M. Lewis
This Perfect Day by Ira Levin
Every Man Dies Alone by Hans Fallada
Room: A Novel by Emma Donoghue
Eden's Outcasts by John Matteson
Ender's Game by Orson Scott Card
Lincoln's Sanctuary: Abraham Lincoln and the Soldiers' Home by Matthew Pinsker
Moloka'i by Alan Brennert
The Immortal Life of Henrietta Lacks by Rebecca Skloot
Major Pettigrew's Last Stand: A Novel by Helen Simonson
The Good Old Days – They Were Terrible! by Bettmann, Otto
Cutting for Stone by Abraham Verghese
Your Call Is (not that) Important to Us: Customer Service and What It Reveals About Our World and Our Lives by Emily Yellin
Loving Frank: A Novel by Nancy Horan
The Professor and the Madman:  A Tale of Murder, Insanity, and the Making of the Oxford English Dictionary by Simon Winchester
The Girl with the Dragon Tattoo by Stieg Larsson
The Tipping Point: How Little Things Can Make a Big Difference by Malcolm Gladwell
Still Alice: A Novel by Lisa Genova
Traffic: Why We Drive The Way We Do (And What It Says About Us) by Tom Vanderbilt
The Things They Carried: A Work of Fiction by Tim O'Brien
Holy Cow: An Indian Adventure by Sarah MacDonald
The Disappearance by Philip Wylie
The Hemingses of Monticello: An American Family by Annette Gordon-Reed
The Help by Kathryn Stockett
In Cheap We Trust: The Story of a Misunderstood American Virtue by Lauren Weber
Previous Books & Brews Titles