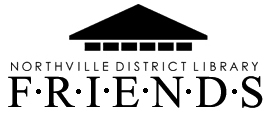 Our Mission: Through fundraising and volunteer efforts, our mission is to promote, support, encourage, and enhance the services of the Northville District Library and to help build a strong relationship between the library and the community of Northville.
The Friends of the Library is an active group of volunteers dedicated to supporting the Northville District Library. The Friends assist the library through fundraising efforts, volunteer work, and act as advocates for the library. The Friends' biggest fundraising efforts center around the used book operations. With a dedicated group of volunteers, we process all donated used books, sell them in the Used Book Cellar, as well as through an outside vendor. Additional funds are raised through the Friends Gift Store that sells unique and quality gifts for babies, kids and adults. Funds are also raised via the annual Friends membership dues. Membership is over 220 members.
How We Help the Library
Annual financial support of Library programs:
$12,000 – Youth, Teen and Adult Summer Reading Programs & the Community Reads Program

$ 2,500 – Battle of the Books
$ 3,660 – Miscellaneous budgeted items in support of programs, collections and facility
Amounts shown below include annual donations plus these special projects/items as noted:
2019: $34,658.74  Circulating Telescopes, Juvenile Playaways, Microfilm Restoration, Local History Photos & Matting, Fixit Bicycle Station, Furniture for Teen area, Barking Book Buddies program, "Every Brilliant Thing" performance
2018: $59,506.31  Friends Community Room furniture and equipment, Merlin Pro text to speech equipment for visually impaired
2017: $22,097.34 Workspace & chairs in Local History room, Reupholstery of wing back chairs
2016: $39,175.00 New meeting Room Chairs, Microfilm Printer
2015: $27,506.00 Stack lights, diaper changing stations, Wayne/Oakland City Plat Books, Book Club Kit bags
2014: $25,559.00 New chairs for public computers and new Youth Area chairs
2013: $34,449.00 New computer workstations for Youth Area
2012: $47,500.00 Northville Record digitization
2011: $62,150.00 Teen Area renovation
2010: $35,000.00  Meeting Room updates
2009: $37,300.00  Youth Area Renovation
1997 – 2008: $253,341.00
1996: $48,223.00 New Library built
1969 – 1996: $65,550.63
TOTAL TO DATE: $792,066.02
Information derived from meeting minutes and Annual Reports.
Become a member! Your dues go towards purchases for the Library, including furniture and equipment, support for the annual Summer Reading Programs, Battle of the Books, and much more. Simply being a member, you add value to your library. Your Friends' membership is tax-deductible.
INDIVIDUAL: $20
FAMILY: $50
PATRON: $100*
LIFETIME: $1000*
TEEN: $5
*Patron and Lifetime members have the option of having their name printed on the Summer Reading Tote Bags every year.
Print a form and mail to:
Membership
Friends of the Northville District Library
212 W. Cady St., Northville, MI 48167
Get Involved as a Friends Member
As a Friends member, you can volunteer as little as an hour a month to a few hours a week or just help with one special event per year.
Help sell used books in the Book Cellar
Sort used book donations
Register kids for the Summer Reading Program
Help at the annual middle school Battle of the Books
Ask us about other ways to volunteer as a Friends member.
Join our Friends Board
We plan special programs for the Library, organize volunteers for Library events, and act as advocates for the Library. We have short meetings once a month (we take the summer off!)
If you have any questions, email our President, Martha Nork.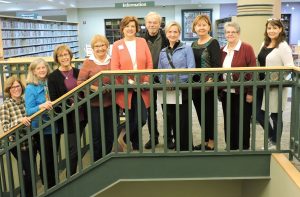 Left to Right:
Suzanne Braverman, Linda Schwelnus, Christine Litka, Linda Bolam, Martha Nork
Will Bastien, Linda Bastien, Regina Mingela, Claire Krehrer
Not Pictured:
Betty Kaiser, Carol Murray, Denise Stacer
Officers 2020
Martha Nork, President
Denise Stacer, Vice President
Rick Nork, Treasurer
Linda Bolam, Secretary
Program Chairs
Claire Kreher, Gift Book Program
Christine Litka, Public Relations & Newsletter
Regina Mingela & Carol Murray, Membership
Martha Nork, Gift Store
Will & Linda Bastien, Used Books
Linda Schwelnus, Gift Store Finances
Denise Stacer, Scholarships
Members – at – Large
Betty Kaiser
Suzanne Braverman
The Used Book Cellar is closed and not accepting any donations at this time.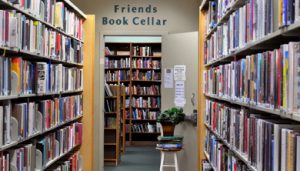 Used Books for Sale
The sale of used books that are donated to the library is coordinated by the Friends of the Library. Used book sales represent a major portion of fundraising efforts by the Friends. Proceeds benefit the Library.
Friends Book CellarBook Cellar with EXPANDED HOURS
Find adult, teen and children's books, DVDs and CDs in the Book Cellar, located on the Library's lower level. The Book Cellar features a new science fiction shelf, gift quality books and media, and an expanded children's section.
Monday: 11 a.m. – 5 p.m. & 6:30 – 8:30 p.m.
Wednesday: 11 a.m. – 5 p.m. & 6:30 – 8:30 p.m.
Thursday: 11 a.m. – 5 p.m.
Friday: 11:00 a.m. – 4:45 p.m.
Saturday: 11:00 a.m. – 2:00 p.m.
Closed Tuesday & Sunday
Fill a bag: $7 (adult books only)
Donate Used Books & More
The Friends accept donations of gently used books, and DVDs, music CDs, and puzzles. Bring your donations to the Circulation area of the Library on the Main Level. You can request a receipt for your donation. For more information or to arrange for a large drop-off of books, please call the library at 248-349-3020.
We cannot accept:
Audio Cassettes
Board Games
Books on Tape
Books that are damaged, mildewed, stained or musty
Encyclopedias
Magazines
Objects (e.g., statues, picture frames, etc.)
Readers Digest Condensed books
VHS tapes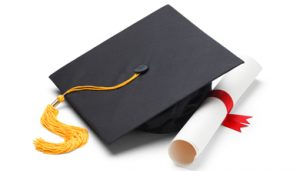 The Friends of the Northville District Library are pleased to announce three scholarship opportunities for students that volunteer for the Friends of the Library or the Library during the year.
High school seniors who have volunteered with the Friends of the Northville District Library or the Library as a junior or senior, will graduate from public, private or home school, and will continue their education as a full-time student in a college, university or trade school the following Fall are eligible.
Scholarship applications will be available in February of each year.
The Read to Me Program is temporarily suspended.
Contact Denise Stacer, Read to Me Coordinator, with any questions.
It's never too early to begin reading to your baby! The Read to Me program, sponsored by the Friends of the Library, provides parents of babies with a complimentary gift bag filled with a fun board book, baby bib, library services information, and more, designed to help you develop your baby's early literacy skills and nurture a love for books and the library. We encourage you to bring your baby to one of our Storytime and receive a free gift bag. All babies up to a year old living in Northville City or Township are eligible.
We look forward to meeting you and your baby!
The Friends Gift Store is closed at this time.
The Gift Store is run by the Friends of the Library.
Unique finds at reasonable prices! Located just inside the Library's main entrance, you will find a small shop filled with delightful items! Shop here for small toys, games, puzzles, jewelry, frames, puppets, backpacks, books, and more!
The Friends Store is completely staffed by volunteers. All proceeds from the Store benefit the Library. Phone: 248-348-5001
Members of the Friends always receive a 10% discount on regularly priced merchandise in the gift store. Member Shopping Days are a semi-annual event during which members of the Friends receive a 25% discount on purchases in the store (clearance items and books from the Historical Society are excluded).
Hours:
Monday – Thursday 11:00 – 5:00
Friday – 11:00 – 4:30
Saturday – 10:00 – 4:00
Sunday 1:30 – 4:00 (during the school year)
Is there someone special in your life celebrating a milestone or someone's memory you wish to honor?
Your gift to the NDL FRIENDS Gift Book Program is a thoughtful way to remember a special person or occasion while helping to build the library's collections.
With the Friends Gift Book program, you choose the amount and select the subject matter. Librarians carefully select the item(s) based on your suggestions. The honoree will be recognized with a bookplate placed in each item.
All donations are listed in the Library's quarterly newsletter and in the Gift Book Registry located at the library.
Not just for books! You can choose either a book, DVD, music CD, or book on CD.
Ready to make a gift
Print out this form or pick a copy up at the Library and enclose it with your
check made payable to "Friends of the Northville District Library" and mail to
Northville District Library
Gift Book Program
212 West Cady Street
Northville, MI 48167-1560
Acknowledgments will be sent.
2015 Gift Books

Contributions are tax deductible under current regulations.