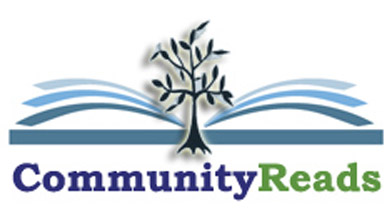 The Neighborhood Library Association (NLA) is a group of seven area libraries in a collaborative partnership. Our goal is to bring members of our communities together to read and discuss the same book in an annual Community Reads. These seven libraries also encourage community members to come together for events and programs related to that year's book. The seven libraries composing the NLA are: Commerce Township Community Library, Lyon Township Public Library, Northville District Library, Novi Public Library, Salem-South Lyon District Library, Walled Lake City Library, and Wixom Public Library.
Visit the Neighborhood Library Association's Community Reads website for more information.
12th Annual NLA - Community Reads Event at Novi Library
Author Visit
Monday, May 9 at 7 PM (at the Novi Library)
Join the Neighborhood Library Association (NLA) for a presentation and book discussion with Michigan author, Angeline Boulley, on her groundbreaking debut novel, Firekeeper's Daughter, on Monday, May 9 at 7pm at the Novi Public Library.
Event registration and waitlist are currently full.
Area libraries are hosting a number of programs and book discussion groups throughout April. To view upcoming events, click here.
About the Book
As a biracial, unenrolled tribal member and the product of a scandal, Daunis Fontaine has never quite fit in—both in her hometown and on the nearby Ojibwe reservation. When her family is struck by tragedy, Daunis puts her dreams on hold to care for her fragile mother. The only bright spot is meeting Jamie, the charming new recruit on her brother's hockey team.
After Daunis witnesses a shocking murder that thrusts her into a criminal investigation, she agrees to go undercover. But the deceptions—and deaths—keep piling up and soon the threat strikes too close to home. How far will she go to protect her community if it means tearing apart the only world she's ever known?
Book Discussions
Monday, April 11 at 7 PM
Northville District Library
In the Carlo Meeting Room: Registration Recommended
Tuesday, April 12 at 7 PM
Lyon Township Public Library
At the Kensington Grill, 30712 Lyon Center Drive,
New Hudson, MI, 48165
No registration required
Tuesday, April 12 at 7 PM
Wixom Public Library
At Drafting Table Brewing Company,
49438 Pontiac Trail, Wixom, MI 48393
Registration Required
Wednesday, April 13 at 12 PM
Novi Public Library
In the Board Room: Registration Required
Thursday, April 21 at 12 PM
Walled Lake City Library
In the Meeting Room: Just Drop In
Thursday, April 21 at 7PM
Salem-South Lyon District Library
Olson Meeting Room: Registration Required